1. Download & Install
In this chapter, you will learn how to install the Management Console, which is the client-side application on your local computer to manage your UMH Instances.
Minimum Requirements:
Your computer should at least feature:

Windows 10 with admin privileges
4 CPU cores
8 GB of RAM
20GB of free disk storage
Full HD display (1920 x 1080)

For local instances, you have to install Docker Desktop.

If your computer meets these requirements, download the Management Console:
Installation
The Management Console will automatically open, and you can proceed to create an account.
You might get a prompt, asking for firewall exceptions. Please allow these exceptions to enable communication between the Management Console and the edge devices. If your firewall is managed by a central IT department, please contact them to allow the exceptions.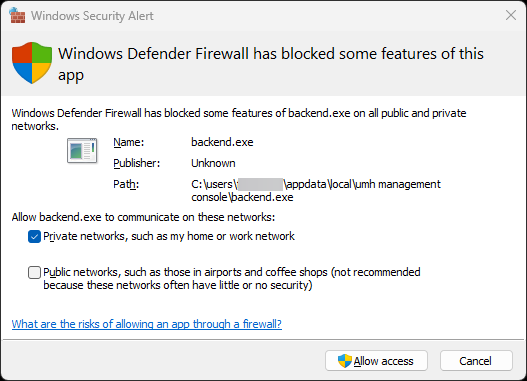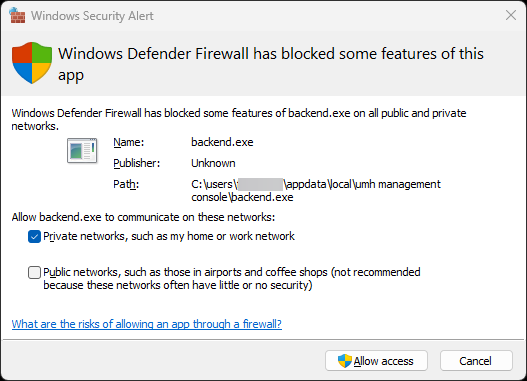 Creating an account
The only authentication method which is currently available is Without Yubikey. To create a new account, enter your first name, last name, company name, and email address. You will also need to agree to the general terms of use and privacy policy.
When you create an account, the Management Console will generate certificates which will be used to authenticate you when communicating with the Management Server or your instances. These certificates are also used to secure communication to prevent unauthorized access to your data and IT/OT infrastructure. The public part of these certificates is stored on our Management Server, which enables licensing.
What's next?
---